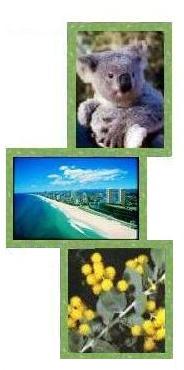 Draft Schedule and Program





The draft program is now available for download:






Notes for Speakers:

Please introduce yourself to the chairperson at least 20 minutes before your session and provide a brief CV for the introduction of your presentation.


Contact a computer systems officer to upload your presentation file to the computer before session.


Chairpersons have been asked to be strict in enforcing the time allocated to each speaker. Each presentation should be not more than 20 minutes, leaving 5 minutes for questions and delegates to move between sessions.


Rooms will be equipped with one data projector, one Laptop computer loaded with Microsoft Office 2007, Adobe Acrobat Reader (V8 or above) and one microphone.